The MSBM Summer School was started by the famous Croatian mass spectrometrist – Prof. Jasna Peter-Katalinić. Under her guidance the first School took place in September of 2001.
The next school did not take place until July of 2007. Between the first and second Schools an organizing committee was formed that has subsequently been fairly stable with regard to members who have planned and held Schools every year since 2009.
As the school is held in Dubrovnik attendees come mostly from Europe, but frequently we have attendees from as far away as China and South America. Their backgrounds vary from biology to clinical chemistry, bioinformatics and physics, with levels of training varying as well from beginning graduate students to faculty with no prior knowledge of mass spectrometry. Of course the summer school is all about learning, but it also provides a great opportunity to network and discuss new ideas in a relaxing UNESCO world heritage environment.
The focus of the school is on technology, methods and applications of mass spectrometry. The week begins with a Sunday evening plenary lecture that is followed by a reception in the CAAS courtyard.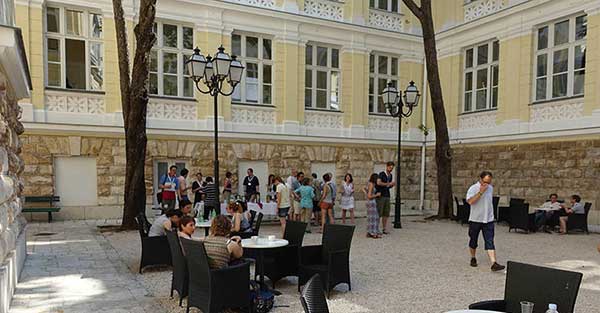 Monday's agenda consists entirely of didactic lectures with a set of practical questions being handed out at day's end. During the week attendees work on these questions with the aid of faculty who gauge progress and help with explanations. This all happens in the lovely CAAS courtyard fueled by drinks and pizza to spur them on. At week's end the questions are reviewed and for those who submit their answers prior to the revision and pass the threshold studying credits (equivalent of 2-4 ECTS credits) may be given in many EU based Universities.
Tuesday, Thursday and Friday consist of further topical didactic lectures and more detailed research reviews by the faculty who change from year to year. Wednesday begins with another plenary style lecture after which all adjourn to Lokrum island by boat for a day at the beach. The day on Lokrum culminates in an annual faculty versus attendee volley ball game that usually ends badly for the attendees! (Age and guile beat youth and exuberance)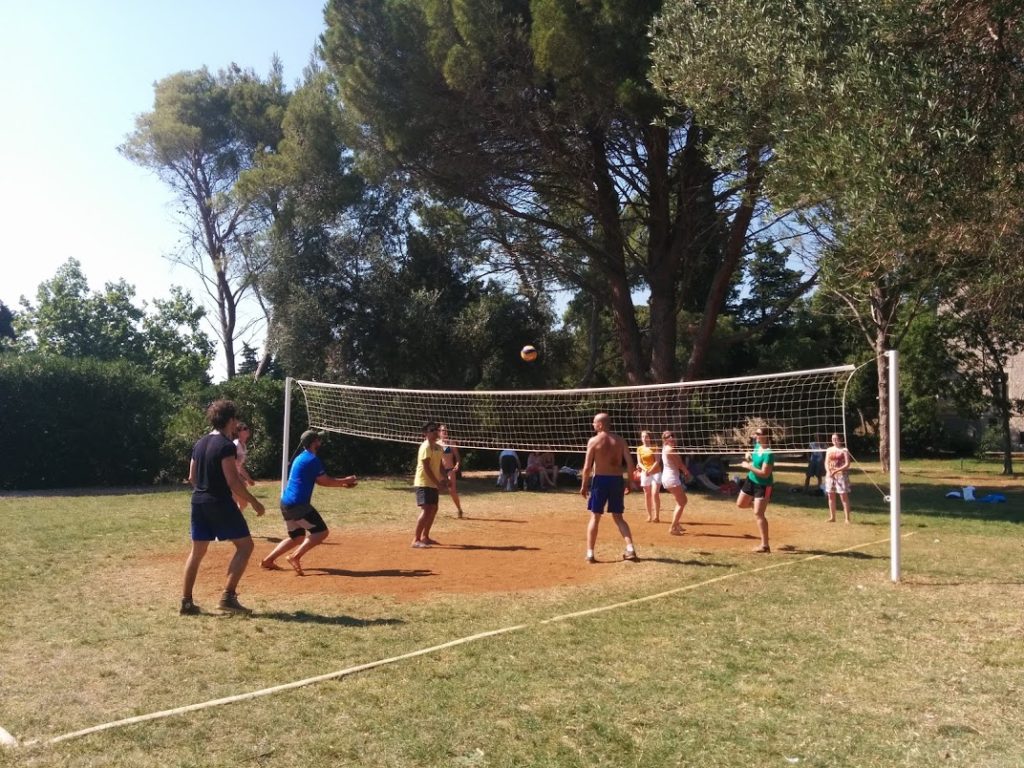 Wednesday ends with a banquet.
All lectures and the poster session take place at the CAAS Conference center and Dormitory. Saturday morning sees the School end with a few lectures and review of the exam questions. Over the years the School has built up quite a following and an alumni group that manage a Facebook page. There's also a LinkedIn group with over 850 members. We hope that you'll consider joining us to learn the latest in MS and to network with old and new friends in Dubrovnik.
Historical class photos
Image library
You can find a library of other pictures of previous MSBMs here.